"For last year's words belong to last year's language
And next year's words await another voice."
― T.S. Eliot, Four Quartets
Surprise!
I'm still here. Still breathing, kicking, and shape-shifting my way through Berlin and the rest of Europe. Still buying time, and lives, unpacking the past, and anxiously stuffing it away again. As usual, I've waited too long to write this, and find myself feeling overwhelmed by how much has happened since my last entry. Whenever that occurs, it's difficult to strike a balance between what to say and what to leave out for brevity's (and perspective's) sake. I've written and re-written this introduction a number of times, but the words only begin to feel right when I start somewhere more honest, but somber: I have really struggled this year. I let myself down, been let down, and I fell way short of what I know I can do. I started off the year strong, but quickly found myself depleted by a number of conflicting responsibilities, hitting a rock hard low point over the summer. I spent nearly two months of a brutal heat wave in social isolation in the pent house sweat box that is my flat asking myself some pretty tough questions, like:
I know that sounds cryptic. Unless you were one of the handful of people who heard me give a long, tear-fuelled, hiccupy, snotty rant over the phone this past summer, then it won't make any sense. So let me put it to you like this: I moved to Berlin more than two years ago now. In that time, I've lived a thousands lives twice each. This year in particular, I died 1,999 of them. And because I'm now what some people might consider a "professional," going into detail about any of these things on a blog that's highly searchable is pretty much a death sentence for future editors, current employers, and potential love affairs.
Can you imagine how heartbroken I would be if, one day, when Idris leaves his model girlfriend (inevitable) and we eventually find ourselves in the same room at an after-party in Dakar, and he says something like "I totally wanted to holler at you, but then I read how you trash ain't-shit people on your WordPress blog, and I was like…nah, son."
Gutted.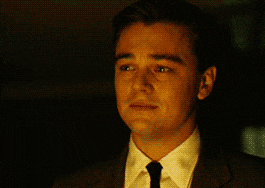 Besides, there's something noble about suffering in silence, because it means you're dealing with the pain, instead of regurgitating it onto other people who may or may not have the mental space for it.
To be fair, I haven't had a lot of mental space to talk to many people about it either. I've officially hit that point in my life where I've read just enough to now understand that my difficulties in life, how matter how painful they may be in the moment, are in no way, shape, or form unique. Everyone has had major career opportunities fall through. Everyone's dealt with difficult family members (and if you haven't…adopt me?). Everyone's been through a painful break up. Everyone has lost a hero…and if we're talking about this year in particular, then it was probably the same one that I lost.
Somebody somewhere once said that the way you start a new year is meant to provide some insight into the way the rest of that year goes. I've had some pretty forgettable New Years', and a few very memorable ones. It was one particularly miserable New Years when I decided that I was going to grab the following 12 months by the balls, hips, horns, and wig, and make it mine. That year I started doing stand-up, toured Western Europe, moved to Berlin, and started a successful career as a freelancer. I'm here now, because I was miserable then. I have to keep reminding myself of that. I have to keep reminding myself that I can make the best of a horrible situation, no matter where I am.
I also have to remind myself that it was never going to be a smooth ride, and if it were—then it wouldn't be a story worth telling.
Last New Year's, I was in Portugal with someone who I am no longer with. I was sick. We both were. We fought. We ate. We fought some more. Now 2018 is nearly over, and I'm recovering from an illness again. I've fought a lot with people this year, and I've fought a lot with myself. So maybe there's something to that thing said by that anonymous guy who should really go find a thorny tree branch with which he can go fuck himself.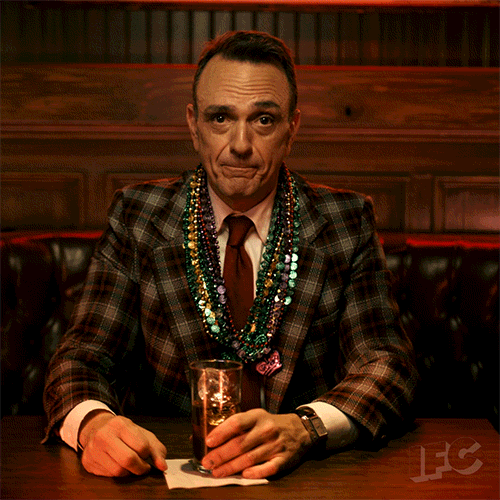 But the year isn't over yet, and nobody tells me what the fuck to do—not even weird, irrational superstitions. I've had a number of setbacks, both in my personal life and in my creative ambitions, and not nearly enough sleep. But I'm going to do something that I struggled to do over the Summer of Sam, and that is to sing the praises I feel for the people in my life. It can be difficult to be supportive of others when you are feeling beaten down. I felt beaten down a lot this year. I'm still not 100%. And Winter has a way of exacerbating old wounds, so even if I were—I wouldn't know it yet. Ask me when the sun comes back how I feel. In the mean time, I'm dropping this final note then going to ground to hibernate for the rest of the year.
But before I do that, let me take a step back, zoom out, and appreciate the people who have breathed life into my 2018—not because they did anything for me (though many of them did) but because they are doing amazing things on their own, and I want you to know about them.
Greverley (Greta + Beverley): After many years of hosting and nourishing foreign vagrants like myself, my tiger lesbians decided to make it official in a gorgeous church ceremony, in front of their friends and family. I was lucky enough to attend, and witness two extraordinary, beautiful, brilliant people declare their love to each other, always. I loved the ceremony. I loved the reception. I loved how they entered the reception hall to the Baywatch theme. I love these people more than most. I also love London. In short, there's nothing not to love about this, and if you don't love it—then get the fuck off my page.
Shannon: This woman is hand's done the most stunning creature in the city, but everyone knows that already. What you may not know is that she's also an incredible artist. After her insanely successful gallery opening at the Andreas Schmidt gallery in Berlin, she had one of her paintings featured on a major book on cultural critique, blackness, and queerness. Follow her on Insta, where I sometimes make guest appearances, partly because I'm hilarious, partly because she still needs me to figure out how to use hashtags and handles. It's funny, because recently I was catching up with Bror and he said, "Every time I see you now, it's always with Shannon," and I said "no, I'm not!" But then I had to laugh because he was totally right. She's also the best person to attend the ballet with, sweat in a nude German spa with, and sit down in a cozy Italian restaurant with, where you're compelled to rap for six hours straight about books, politics, art, and trash-ass dudes. I am always with her, because she's dope.
Dr. Ana Pantelić: For taking a taxi all the way to Pankow while she was in Berlin for a conference to continue her campaign against inequality, so we could finally meet after years of WhatsApp correspondence, and take this ridiculous photo. There are few people more brilliant than Ana, and I love her to bits even though it's only a matter of time before she murders me in my sleep.
Shout out to all of the people here: For being just delightful company:
Verónica: This has been an unexpected joy of my 2018, meeting this incredible human being with whom I vibe on all different levels. Not only did she successfully complete a grant with the Pulitzer Center to write about the implementation of the peace deal with the FARC in Colombia, but while she was there, she also wrote about Afro-Colombian cacao farmers, which you can read more about here. When she isn't kicking ass overseas, you can find her giving out my number to random men at Christmas Markets around Berlin without my permission.
Adam: Sometimes I look at his Insta and wonder how on earth we ever met while working at Bauer Media, because, clearly, he was destined for much better things. He's gone from strength to strength as a writer, journalist, photographer, and overall boss. From the news desk at the New York Times Australia bureau, to the youngest ever editor-in-chief of a Condé Nast title, as EIC of GQ Middle-East, to say that I'm "proud" is the understatement of the century. It's an honor to watch him shine, even from a distance, because nobody deserves an opportunity like this more. And I am truly inspired by the amazing things he's doing every damn day.
Jessica Lee: Sure, she's a kind, intelligent, and thoughtful human being who writes with consideration, intent, and eloquence…but have you had her vanilla short bread cookies? NOSH. We met at a reading nearly two years ago. Not only has she published her debut novel (which you MUST read) with a second one on the way, but she just launched a literary journal for nature writers of color, The Willowherb Review, the first issue of which you can read here. And spoiler alert, I'm in it.
Dasom: She's a writer, and editor, who I only met last week at Jessica's housewarming party (pictured above). But we kicked off an instant friendship when she brought in a delicious Syrian semolina dessert with pistachios and honey syrup that brought me to my knees. Now we (attempt to) ice skate together, and eat pork belly noodles instead. Sadly, I don't have a photo of her, but here's one she took of me last night when I unexpectedly stumbled into a sexy noodle photoshoot at Cocolo Ramen in Kreuzberg.
And then there was, of course, all of these other moments, with all of these people…
…I guess I do hangout with Shannon a lot.
And this is the best black excellence photo of 2018. Put your hands down. We're no longer taking applications. Submissions re-open on 1 January 2019.
Now that I look back on the photos stored in my phone, I realize it hasn't been a useless kind of year. That's the power of photography…capturing the good moments, despite all the bad. I'm going to hold on to the feeling I get when I look at them. All those other bad things that happened this year, they just don't count. The people who are responsible for them don't count either. None of it matters anymore, because I got through it.
Which brings me back to, well…me. Besides multiple panic attacks and setbacks, I've managed to accomplish one or two things on my own.
First, a list of published pieces:
Navigating beauty standards around the world (SBS Australia)
If you think dating's hard, try tackling it as a black woman (SBS Australia)
Embracing my natural look (SBS Australia)
Jewish comedians changing stand-up in Berlin (explorepartsunknown)
Perfect day in Berlin (explorepartsunknown)
Cooking up a taste of home in Hungary (World Nomads)
A rap battle with snakes on Walsh's Pyramid (World Nomads)
In search of better skies (Willowherb Review)
Second, photos from recent travels, like my press trip to Marrakech.
And Malta:
I've done some pretty wicked wins this year. I found a flat that is all mine, that I can live in until I die, and nobody can kick me out of—ever. In Berlin, that's as good as winning the lottery. Starting 2019, I'll be joining a small classical music quintet as their resident pianist. Watch out for performance dates. I had a wonderful reading at the DADDY Magazine 2nd anniversary party last month, with other wonderful writers and poets like May-Lan Tan and Sailesh Naidu. This was my first time reading from my novel in progress, and I have to say it was more nerve-wracking than performing comedy.
In comedy, I have a bravado that takes up space on the stage, even if the only prop I have with me is a microphone. But reading a story you've been writing for two years is an exercise in masochism, because the response could be every bit as awful as you can imagine…I'm thankful that it wasn't. In fact, the response was so much more than I could have ever hoped for, and I feel buoyed to finish it on schedule. Maybe it'll even get published. Maybe you'll even like it. Or not…I am genuinely past the point of caring now, in case you coudn't tell.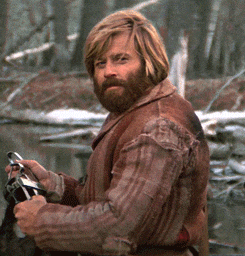 Here's what nobody tells you about writing a book: First off, you save all your best writing for that project, which means you struggle to write anything else. That's why I've been so quiet lately–trying to finish this beast. I don't have the energy to write anything else. It hurts. It physically agonizes me. It's psychologically tedious. My emails have been reduced to monosyllabic responses, and I cringe reading the compliments I've given my friends above, like "Jesus Christ Jennifer, how many times can you say "amazing" in one paragraph?" Even writing this blog feels like an act of betrayal, and I can *feel* my manuscript giving me side eye like…
Secondly, writing a book is an act of healthy narcissism. Because we all write what we know, even if it's under the guise of "fiction," you have to know your story backwards and forwards. You need to interrogate it, stress-test it, flame-throw it, and see what comes back to you in the end. Because if there's any weakness in it whatsoever, it can all fall a part. This means it has to be authentic, and in order for a story to be authentic, the writing has to be authentic, and in order for the writing to be authentic, you have to be honest with yourself. You have to sit with your thoughts and your process, and analyze why they are developing in a particular way, until it makes sense. This story that I'm writing now, is my third attempt at writing it, and it's nothing like the first or second drafts. Different story, different protagonist, different setting and all. I came to Berlin to write a story about this city, about these people, and this history…but now, all I can think about is my city, my people, my history. All I can think about is a place that I can never return to, and it's been both cathartic, and confronting, to put it onto paper.
I've read interviews with writers like J.K. Rowling and Tomi Adeyemi, who said they cried over the characters in their books, and I remember thinking… "Pffft. Weak sauce."
…Now?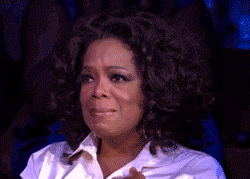 (so…many…feelings)
So that's the story that I'm writing, and it's pouring out of me like water in a genre that I've long admired, but never felt talented enough to attempt…speculative fiction.
If it weren't bold, it wouldn't have been worth all this…right?
In September, I joined a writing workshop in the Autumn hosted by Tom Drury and Amy Benfer that jump-started the progress of my novel into something that is now scheduled to be finished in February. It's been a terrifying, emotional, gut-wrenching process to pull this manuscript together…I've had to isolate myself from people and social events, shutting myself in my kitchen to write every Sunday, Tuesday nights, Wednesday nights, and early in the mornings before going to work.
50,000 words and counting.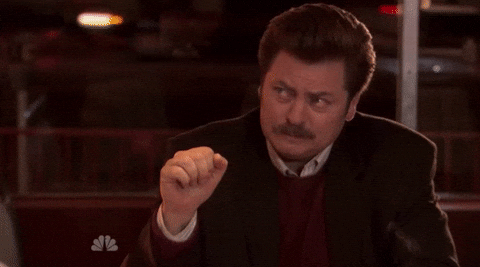 And though the concept of completion still feels hazy and abstract, I can sense the story coming to an end, peeling away layers of itself to refine the voice. I can *see* the conclusion…and it's weird, because I almost don't want to?? Like, the journey's been rough sure, but I'm not ready for it to end! I can change! Give me a chance! We can work through this! And my book's like…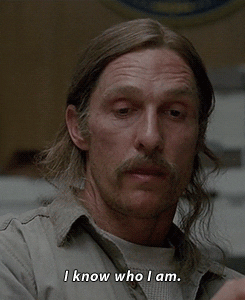 After all, once it's finished…then what do I do? World domination?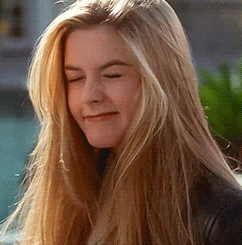 After Christmas, I take the train to Heidelberg, where I'll be working on it non-stop from a remote cottage-loft through the midnight chimes of the New Year. I'll be surrounded by comfort food, trees, a warm kindle in the fireplace, and tea. I'll be alone, and I'll be happy,
I'm ending this year the way I wished I had started it, and I'm starting next year the way I want it to go—peacefully, happily, with a fire inside.